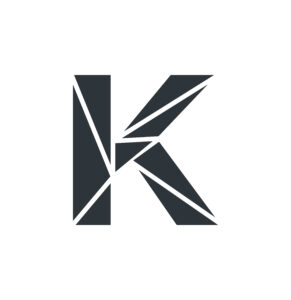 Culture: Kootenay Employment Services (KES) has strong values that we strive to action in our everyday work including: wellness, DEI, integrity, having fun, personal and professional growth, innovation, and delivering exceptional service to our communities.
Opportunity: We hire the best and brightest individuals, and we are pretty darn proud of the KES family. Opportunity abounds at KES with an internal practice of promoting from within as often as possible.
Meaningful work: We are driven by our desire to help. Supporting our clients, local employers, and communities is at the heart of what we do.
What does Kootenay Employment Services do?
With offices in Creston, Cranbrook, Fernie and Invermere, we administer employment contracts, including the WorkBC program, which is a provincially funded program assisting local community members to find meaningful and sustainable employment.
We are currently seeking a new permanent staff member to join us in Fernie on a full-time basis. This role works directly with clients, facilitates workshops and most importantly deals with all the administrative work behind client assistance.
KES Benefits
We have great benefits including:
– Fully employer paid health, dental and vision
– Co-Contribution Group Registered Retirement Savings Plan
– An incredible EAP which provides counselling, financial and legal advice, family support and more
– Your birthday off every year!
– Walking Wednesday – a paid break to get out into the sunshine (or rain if you prefer!)
– Higher vacation rates after first year, with ongoing increases up to 12%
– An amazing staff engagement crew keeping the fun and food in our offices!
What skills and experience do you need?
You will absolutely have to have incredible administration, typing and tech skills – there is a pretty significant amount of documentation and computer work in this role. You will also need to be fastidiously organized, and have meticulous attention to detail – if you alphabetize your pantry, workshop, craft supplies or fridge – you will love this!
You will have likely a degree, diploma or a certificate in a field such as Human Service Worker, employment, human resources or case management and experience working in the social sector, employment, human resources OR… A really strong drive to move into this sector.
You would be working with people from all walks of life and with complex employment needs, and as such all applicants must obtain a clear Criminal Record Check for vulnerable sector. You also need to have a clean BC driver's abstract (although use of it is not often needed) and we do not sponsor so you must be eligible to work in Canada.
We are looking for team players with a positive and happy disposition, who can provide serious and empathetic understanding with the social and emotional intelligence to utilize both appropriately. You will be someone with incredible resilience and fortitude, often times our team members are the rocks our clients lean on in their times of need.
So…. what would I do all day?
The mission of the WorkBC Program is to assist community members to achieve "sustainable employment". What is sustainable employment? It is doing a job or career that meets your needs and that you can continue doing long term.
Therefore, our team does a lot of administration and policy interpretation along with client contact which includes listening, and collaboration – all with the intent of helping their clients along the path to their employment goal.
How do I apply??
KES is an equal opportunity employer looking for people with the skills and knowledge to productively engage with diverse communities and contribute to our ongoing excellence.
We especially encourage applications from members of the Indigenous community, racialized minorities, persons with disabilities or mental health diversity, and persons of various sexual orientations and gender identities.
We provide accommodations where necessary, both during the application process and for our team members. Please advise us of any accommodation(s) that you may require, information will be addressed confidentially.
Applicants are asked to supply a resume and cover letter outlining why you are interested in this position and how you would make a positive addition to the team. If you are looking to relocate.
We look forward to your application!
Job Type: Full-time
Salary: $26.60-$29.00 per hour
Apply Now