Full Time

Construction & Trades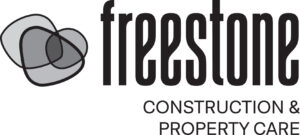 Freestone Construction & Property Care is a rapidly growing construction company, offering design, construction, project management and property care services in Fernie B.C.
We are looking to hire skilled Laborer's, Carpenters and Lead Hands that are team oriented, have a great work ethic, can deliver quality workmanship, and always behave professionally.
We offer competitive rates, in a supportive, respectful and fun working environment, with flexible scheduling.
Duties are dependent on the project, but could include, demolition, foundation, framing, building envelope, finishing carpentry, as well as equipment operation.
Relevant experience preferred but training will be provided to the right individuals, with the potential for advancement within the company.
Wages dependent on experience and ability
Please email resumes to russ@freestonefernie.com