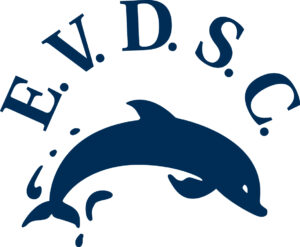 EVDSC is a community swim club serving all levels of swimmer, from beginner through to elite, competitive athletes. We aim to foster a lifelong love of swimming by creating a fun, supportive, high quality program where the development of swim champions is inevitable.
Our vision is as follows:  The EVDSC is striving to become the best competitive swim club in BC by developing swimmers who embody the Elk Valley Dolphin values of leadership, dedication, and the pursuit of excellence, thereby consistently producing Provincial and National swim champions.
The Elk Valley
"Small town charm meets adventure in the heart of the Canadian Rocky Mountains." The historic mountain town of Fernie was founded in 1898, is located in southeast British Columbia and is known for its laid-back work/life balance. Access to trail systems, parks, RCR ski resort, the Elk River and fresh mountain air, you will find cozy cafes, unique restaurants and shops, a stunning golf course and more all at your doorstep. The EVDSC uses the Fernie Aquatic Centre which is operated by the City of Fernie. Our swimmers live in the Elk Valley which consists of Fernie, Baynes Lake, Elko, Sparwood and Elkford. In the past we have had an Elkford branch of EVDSC run out of their city pool and have plans to resurrect the Elkford branch once COVID restrictions are loosened.
Our Club
The Elk Valley Dolphins is a well-rounded team welcoming swimmers ages 8-70+. When the club is up and fully running we expect close to 100 swimmers participating in our programming. EVDSC offers a weekly Teen swim, a Master's program, daily swim coaching before and after school for both recreational and competitive swimmers.
We boast a strong team spirit and when we are at an "away" meet you will hear us cheering each other on! Our team encourages all levels of swimmers to reach their goals, and we stand behind our senior athletes to help them attend higher level competitions. We host our very popular annual meet every April and have plans to host a fall meet with help from a reliable Board of Directors organizing and assisting the coaching team to make it all run smoothly.
The Head Coach Position
The Board of Directors is seeking a leader who possesses the ability to communicate well and build relationships with both the swimmers and the coaching team. Our ideal applicant will be a team player, open to new ideas, and have the capability to plan and execute a program tailored to the varied levels/groups of swimmers the EVDSC offers. They will be able to schedule and be available to attend away meets (when COVID restrictions lift) alongside the assistant coaching team as needed.
Part of being an Elk Valley Dolphin means volunteering in the community, participation in team building events and fundraising. We expect all our coaches to encourage the swimmers to attend events and participate in EVDSC fundraising and volunteering to foster well- rounded athletes.
Attendance at monthly Board of Directors meetings for coach's report, adequate records keeping, and participation in a monthly newsletter to the membership are examples of the administration duties required.
Qualifications
Minimum NCCP level 201 (Age Group Coach) in certified status
Remuneration
This is a part time position.
Minimum 9 hours coaching, 2.5 hours supervision, 3 hours prep/admin/planning (Covid season)/week up to approximately 20 hours coaching, 4.5 hours supervision, 5 hours prep/admin/planning (normal season)/week or more depending on motivation to organize, the demand and availability of lane times. Full roles and responsibilities will be presented and discussed with qualified candidates.
Wage: $25-$35/hour based on experience and qualifications
Start Date: Coaching begin September 2021 with season planning commencing upon hiring.
Location
250 Pine ave. PO Box 2128, Fernie, V0B 1M0
Salary
$25-$35/hr