Full Time

Summer

Business & Professional Services
Looking for rewarding and fun employment this summer?
Branch Out Learning and Behaviour Therapy in collaboration with the Elk Valley Society for Community Living is seeking fun loving, energetic and enthusiastic summer camp leaders for our inclusive summer camp program beginning July 2021. The goal for our inclusive summer camp program is to provide a fun & engaging experience; giving unique community based opportunities throughout the elk valley for all participants. Our camps promote social opportunities for children in our communities to make connections and enjoy the summer learning with friends.
JOB TITLE: Summer Camp Leaders-Branch Out Inclusive Summer Camp
START DATE: July 6th 2021, ending 27 August 2021
TERM/STATUS: Temporary Full Time SCHEDULE/HOURS: Mon/Tue/Wed/Thu/Fri // 35 hours per week (various schedules)
HOURLY WAGE: $20.00 -dependent on experience and education
LOCATION: Camps are based from Sparwood and Fernie. Transportation to one of the two communities is required.
Branch Out Learning Inclusive Summer Camp (3 positions):
Camp leaders assist in the enrichment of the inclusive out of school community summer camp program for children ages 6+. Direct participation and supervision of children is required, in addition to assisting in planning and preparation of summer activities with the current team. Inclusion and community access are strong program values. Children learn through experience and exposure to daily adventures with their peers. Successful applicants will have the opportunity to support and lead community adventures within the summer months. Branch Out Inclusive Summer Camp Leaders assist in the enrichment of the community inclusive program for children and youth with and without disabilities.
Requirements/Education/Experience:
• Post-secondary education or training in a related field (Psychology, Education Assistant, Outdoor Education, Early Childhood Education, Child & Youth, Kinesiology, Physiotherapy, Occupational Therapy, or Therapeutic Recreation) preferred. A combination of education and experience will be taken into consideration for all applicants.
• Must be legally entitled to work in Canada, not hold another full time (30 or more hours) summer job.
• Knowledge and experience working with individuals with exceptional needs.
• Criminal Record Clearance
• Demonstrated competency in English
• Basic computer literacy
• Must be Canadian Citizen, Permanent Resident or hold a valid working Visa. Please send your cover letter and resume to:
consultant@branchoutlearningtherapy.com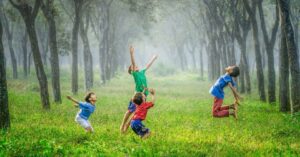 Location
44 Mt. Washburn Street, Max Turyk Community Center, Fernie, V0B1M1
Salary
20$/Hour