Full Time

Year Round

Construction & Trades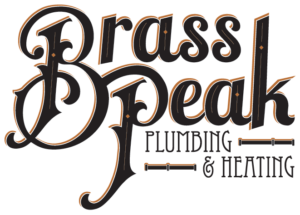 Full time, Permanent, 5 Days per week.
Salary: $50 per hour, depending on experience and negotiable
Plumbing and Class B Gas Fitter Journeyman Red Seal required
Accommodation may be available for the right candidate.
Benefits:
Bonus Pay
Extended health care
Dental care
Vision care
Wellness program
Birthday's off with pay
Disability insurance
Life insurance
Overtime pay
Are you a Red Seal Journeyman Plumber with a passion for delivering exceptional service and working with high-end materials? Do you have a track record of providing exceptional leadership and mentoring to your team? Do you have experience with residential or commercial plumbing and heating systems such as domestic water, hydronic heating, drainage and venting? If so, we have an exciting opportunity for you!
Our small high-end residential plumbing company is currently seeking a skilled and experienced Journeyman Plumber to join our team. With over 15 years of experience, our Journeyman Plumbers have built a reputation for providing our clients with exceptional service and craftsmanship. As a Journeyman Plumber with our company, you will have the opportunity to lead skilled Apprentice Plumbers and work on some of the most luxurious homes in the area.
As a Journeyman Plumber, you will be responsible for overseeing all aspects of the plumbing projects on which you are assigned. You will work closely with our clients, architects, and builders to ensure that all plumbing systems are installed to the highest standards and meet all local codes and regulations. You will also be responsible for ensuring that our Apprentice Plumbers are properly trained, motivated, and working efficiently.
We offer a competitive salary and benefits package, as well as opportunities for advancement within the company. If you are a Journeyman Plumber who is looking for a new challenge and an opportunity to work on some of the most prestigious homes in the area, we encourage you to join our team and discover what it means to work with a company that values a positive and respectful working atmosphere with emphasis on exceptional workmanship, taking pride in one's skills, quality of life, recreation, education, opportunity for growth, and training and skill development in all aspects of the trade.
Location
Fernie, V0B1M1
Salary
$36 - $50 Depending on experience
Apply Now