Feeling the itch for an adventure?
Browsing jobs in Fernie for summer 2021 may have you dreaming of striking out in a new direction. Fernie embodies the spirit of authentic mountain-town living. It is laid back yet vibrant, with an outdoor adventure around every corner. For many people, it's a home away from home, where their second property in Fernie is a sanctuary from the hustle of big-city life.
If you're considering moving to Fernie, even just for summer 2021, a job in attractions & tour operations could be the ticket. These positions are often public-facing and engaged with the local community, making it easy to build connections and get to know the town.
Local attractions & tour operators include Fernie Alpine Resort, Fernie Museum, and Fernie Chamber of Commerce. The requirements for positions in this category range but many are entry-level and provide training.
Learn more about attractions & tour operator jobs in Fernie for summer 2021, and consider applying today! Your new job could be the start of the adventure you are looking for.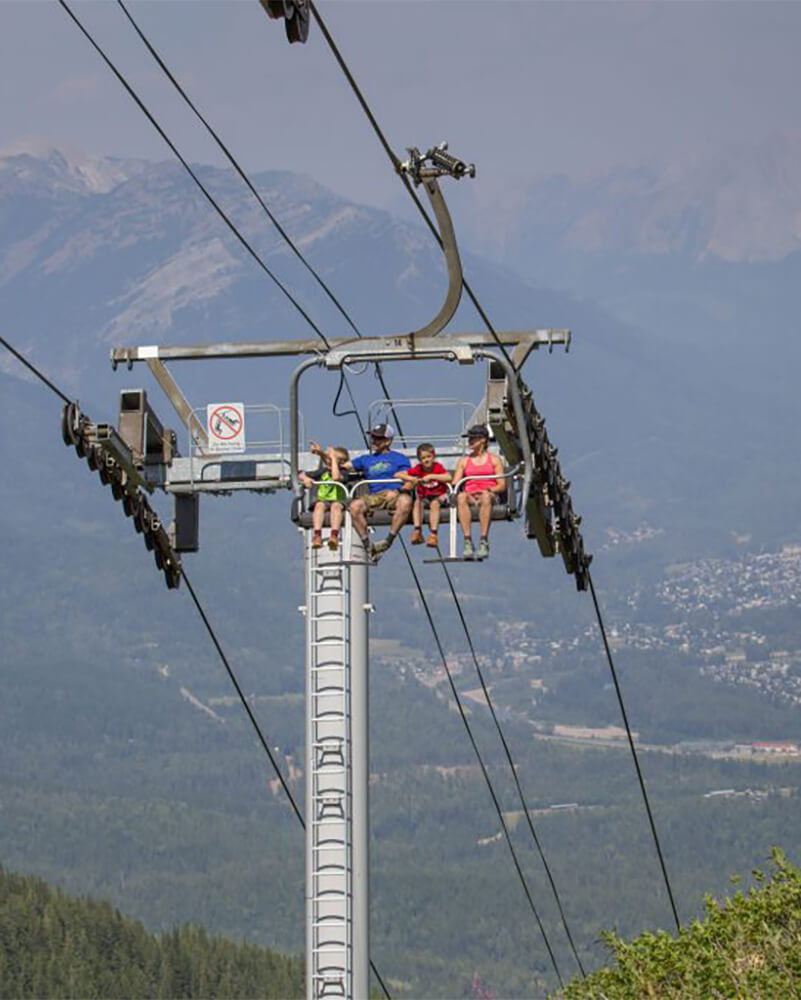 Fernie Tourism Industry Overview
In 1919, the Tourism Association of Southern Alberta and Southeast British Columbia was formed. This propelled the promotion of Fernie and the Crow's Nest Pass as "a Rocky Mountain destination". The town of Fernie was just twenty-one years old, with coal mining and forestry as its burgeoning industries. Visitors from across provinces and state lines were quickly drawn to the adventurous spirit and spectacular landscape of Fernie.
Adding to the appeal was the addition of the Snow Valley Ski Development in 1963, now known as Fernie Alpine Resort. A cornerstone of Fernie's outdoor culture, the resort contributes to the near doubling of Fernie's population in the winter season.
Fernie is a four-season outdoor playground, which is why tourism in the area continues to grow in importance to its local economy. From cat skiing and downhill in the winter to hiking and mountain biking in the summer, Fernie attracts a diverse range of visitors. Families, friend groups and couples come to stay for a week or stop in for the day between destinations.
Second homeowners also play a key role in contributing to Fernie's tourism industry, making up thirty percent of all residential properties in town and almost fifty percent in surrounding areas, including Fernie Alpine Resort.
Fernie is one of those special kinds of places that people like to call home – a getaway to time in nature and a laid-back lifestyle.
Who Should Apply For Tourism Jobs in Fernie?
Tourism can be counted in numerous categories, including retail & customer service, food & beverage, hotels & accommodations, and attractions & tour operators.
For jobs in attractions & tour operators in Fernie, you should apply if:
You want to get to know the community and build connections with locals.
You are interested in or are pursuing a degree or certification in tourism management.
You are passionate about history and storytelling.
Many attractions & tour operators jobs in Fernie do not require experience, so if you are a younger applicant or are looking for a career change, don't be shy to apply.
Attractions & Tour Operator Jobs in Fernie for Summer 2021
Our Fernie Job Board is frequently updated with Full-Time, Part-Time, and Casual positions, Check back often to see new opportunities.
History Museum Interpreter – Fernie Museum
Building Maintenance Technician – Fernie Alpine Resort
Visitor Information Counsellor – Fernie Chamber of Commerce
Fernie Museum Executive Directory – Fernie Museum
Collections Management Assistant – Fernie Museum   
Apply for Attractions & Tour Operator Jobs in Fernie Today!
Tourism jobs in Fernie in the summer give people the opportunity to engage the community and discover what it has to offer. If you're interested in working in Fernie this summer, now's the time to apply.
Check out Attractions & Tour Operator Jobs or view the Job Board for all job opportunities in Fernie. You can also sign up to receive weekly job alerts to your inbox! Are you a local business looking for recruitment? List your job opportunity with us! Start by completing our Employer Application.