Come for the mining & natural resources jobs, stay for the mountain biking and skiing in Fernie, BC.
The mining and natural resource industry has played an integral part in the town's history; Fernie mining jobs were some of the first work opportunities in the area. Mining is central to Fernie's identity as William Fernie, an early industry pioneer, became the namesake of the town after helping drive coal mine development in the 19th century.
Fernie mine jobs are amongst the most sought-after career opportunities in the region. Employees are competitively paid, receive good benefits and enjoy stable hours.
For people who have the skills and interest to pursue work in mining and natural resources, while also hoping to balance out their free time with ample access to outdoor adventure and a vibrant downtown community, Fernie is one of a few places in the province where it's all possible. Read on to learn more about Fernie mine jobs for summer 2021.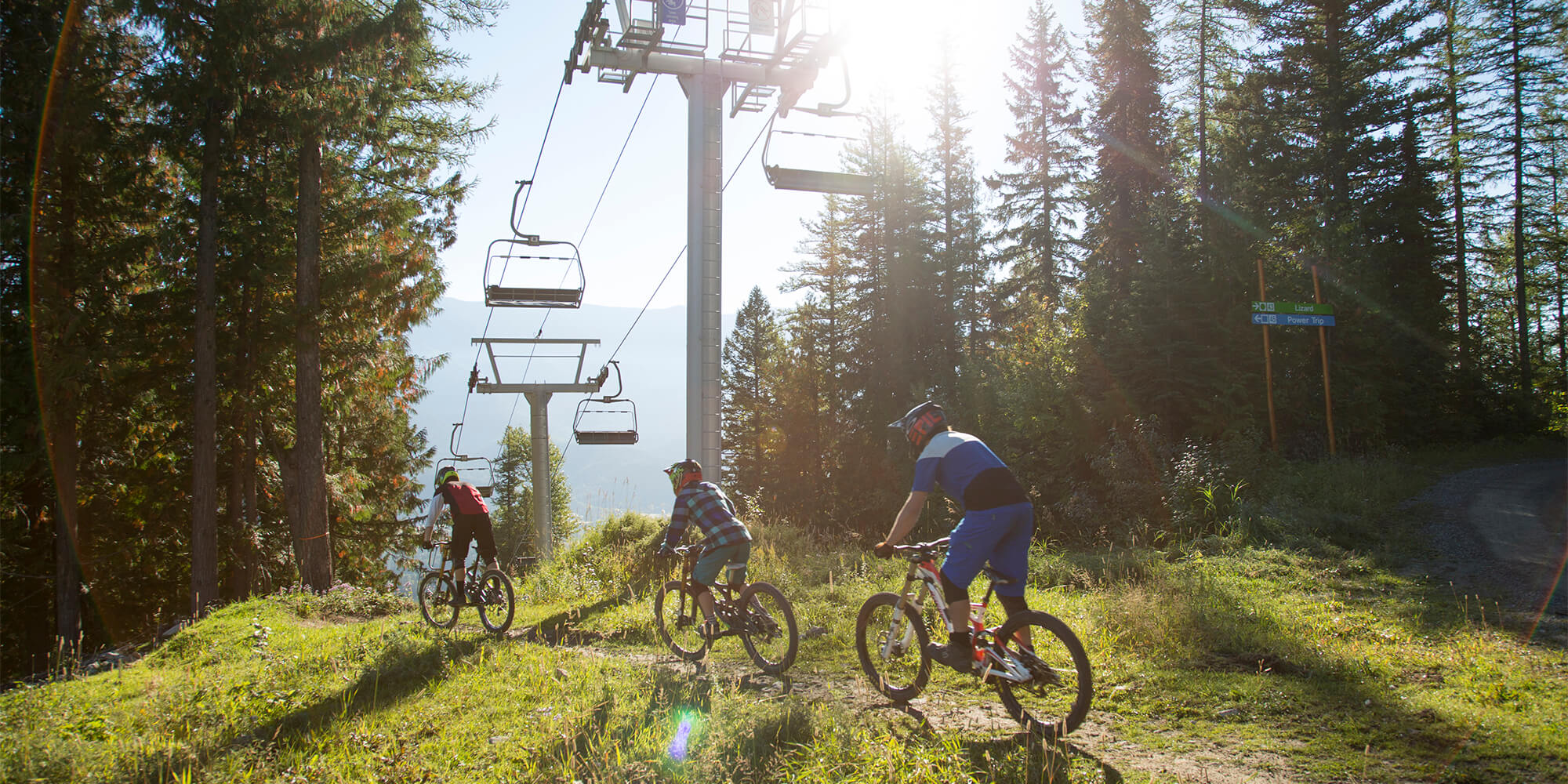 Industry Overview:
Fernie mine jobs play a role in Canada's booming mining and natural resource sector. The minerals sector is a vital part of Canada's economy, contributing 643,000 direct and indirect jobs during 2017 in urban, rural and remote regions.
According to Natural Resources Satellite Account data provided by Statistics Canada, "the minerals sector (including upstream extraction, primary processing and downstream metal product manufacturing) directly employed 426,000 people. Approximately 50% of these individuals were employed in the downstream processing industries in 2017".
Beyond employing thousands of people, the minerals sector is also good for the economy through the purchase of goods and services. Within the minerals sector are the offshoots of technology, equipment, and service providers, all which contribute an additional 208,000 jobs nationally.
The mining industry offers diverse lifestyle opportunities depending on the role and location. In Fernie, the mining industry is right in your backyard, which locals love for helping to provide good work-life balance.
For some positions (such as entry level), transportation may not be provided; you may need to arrange travel to and from the worksite. For experienced workers, certain sites may have an option for fly-in-fly out (FIFO) work.
Shift rosters vary between sites. However, they will generally operate on an "even-time" cycle with either four days on/four days off or seven days on/seven days off schedule. Normally, shifts will rotate throughout a roster cycle between day and night shifts. Each shift is approximately 12-13 hours long with rest/meal breaks included.
Who should apply for Mining and Natural Resources jobs?
Those who seek a rewarding career in one of Canada's leading industries.
People who are looking for a stable and fulfilling job, with good work-life balance
Individuals who are organized, and prefer a consistent schedule.

What qualifications does someone need to work in a mine?
Mining and Natural Resource industry qualifications can vary by position but generally include at minimum:
Physical fitness for the intended role (as determined by a pre-employment medical)
Ability to pass a Drug and Alcohol Test.
Completion of a traineeship.
Current driver's license.
Current background check.
Mining and Natural Resources Jobs 2021:
Our Fernie Job Board is frequently updated with Full-time, Part-time, and casual positions. Check back often to see new opportunities for Fernie mine jobs.
TECK – Covid-19 Screening Technician (Temporary)
Elk Valley Environmental Services – Senior Laboratory Technician (Part-time) –
Apply for Mining and Natural Resources Jobs in Fernie Today!
Canada is a leader in the Mining and Natural Resources sector. If you would like a beautiful place to live and work, then Fernie could be the place for you.
Check out Mining and Natural Resources jobs or view the job board for all job opportunities in Fernie.
Are you a local business looking for recruitment? List your job opportunity with us! Start by completing our Employer Application.